Plastic ware & Others
HOME
> PRODUCTS
> Plastic ware & Others
Plastic ware & Others

Power Supply for Electrophoresis System
Multi-purpose Power Supply capable of electrophoresisof nucleic acid and protein, and western blotting process
Model Name : EPS-300
Structural functional features
Power supply optimized for electrophoresis system.
It consists of four sets of output terminals, so four electrophoresis devices can be used at the same time.
Space-efficient use with stackable design
Folding legs on the lower part make it convenient to operate and check the status.
Constant voltage and constant current, Convenient use as two operation modes provided.
PC communication via RS-232 Port.
Use Convenience Features
Accurate electrical output by microprocessor.
Pause and restart functions.
Count-down timer (up to 99 hours and 59 minutes).
Displaying the operating time.
Safety function that cuts off the electric output when no load or sudden change of load is detected.
If the power supply is cut off by the automatic backup function, the most recently set values are saved automatically.
Possible to monitor experimental conditions such as Electrophoresis and Western blotting in real time.
(LC Connected service scheduled for release.)
Outstanding Safety
Rapid resistance change detection and detection of current leakage to prevent accidents by cutting power.
Protection against over-current/over-voltage/overpower.
Over-temperature protection.
Model
EPS-300
Output range
5~250V, in 1V increments
10mA~3000mA, in 10mA increments (Max. 300W)
Type of output
Constant voltage mode, constant current mode
Output terminals
4 pair recessed banana jack in parallel
Timer
1min to 99hr 59min
Pause/resume function
Yes
Display
7-segment 4 digit LED, 2 line
Operating conditions
0~40℃ (32~104℉), 0~80% RH
Dimensions (W x D x H, mm / inch)
240 x 310 x 100 / 9.45 x 12.2 x 3.94
Net weight (kg /lbs)
2.5 / 5.51
Electrical requirement (VAC, Hz)
100-240VAC, 50/60Hz
Current consumption (A)
4.0/1.7A at max voltage & max power
Cat. No.
AAAJ6541
LC GreenBox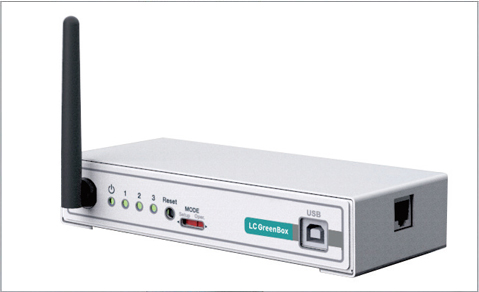 Monitor and control the operation status of the device in real time via mobile app with simple internet connection.

One LC GreenBox can connect up to 4 devices.
| Model | Description | Dimension (W x D x H, mm / inch) | Cat. No. |
| --- | --- | --- | --- |
| EPS-300 | Mobile monitoring system | 156 x 94 x 34 / 6.1 x 3.7 x 1.3 | AAAQ1011 |
※ LC Connected service scheduled for release