Storage
HOME
> PRODUCTS
> Storage
Storage

Molded Acid Corrosive Cabinet
Safe storage from corrosive substances
Full injection molding of polyethylene materials with excellent chemicalresistance for durability and corrosion resistance.
Suitable for storage of small amounts of corrosive reagents.
(Max. 18ea based on a 1L reagent basis)
Inside of cabinet is designed by with no steel structure for corrosion protection.
Convenient and safe ventilation
Use duct connection of existing facility or dedicated hazardous gas removal FumeExtraction Module (EM-33 option) connection.
Dedicated the hazardous gas removal module(EM-33) can be selected thevalidated filter from Jeiotech. (EM-33 and filter is option)
Model
PCC-720

Material

Body

PE (Polyethylene)

Window

PE (Polyethylene)

Dimension

Exterior

(WxDxH,mm/inch)

720 x 472 x 535

/ 28.3 x 18.6 x 21.1

Front opening
(W x D, mm / inch)

560 x 320

/ 22.0 x 12.6

Ducthole (O.D.,mm/inch)

150 / 6

Netweight (kg/ lbs)

9.7 / 21.4

Cat. No.
AAAF61001
※Above specifications can be changed withoutprior notice.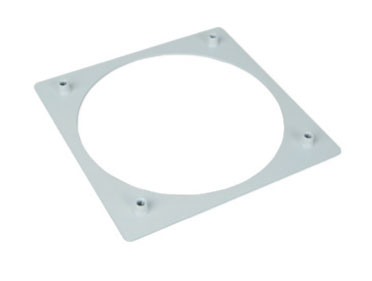 In case of using bench top fume hood with extraction arm hood (MAH or AH), at least one bracket is required to order.
Cat. No.
Description
Dimension

(WxDxH, mm / inch)

AAAB6411
Bracket for bench top fume hood
178x178x2 / 7x7x0.1
Extraction module
Cat. No.
Description
AAAF1536
EM-33, Extraction module
(pre filter built in) (230V, 60Hz)
(348x498x343mm / 13.7x19.6x13.5 inch)
AAAF15363
EM-33, Plinth-PMH