Plastic ware & Others
HOME
> PRODUCTS
> Plastic ware & Others
Plastic ware & Others

Clamp Holders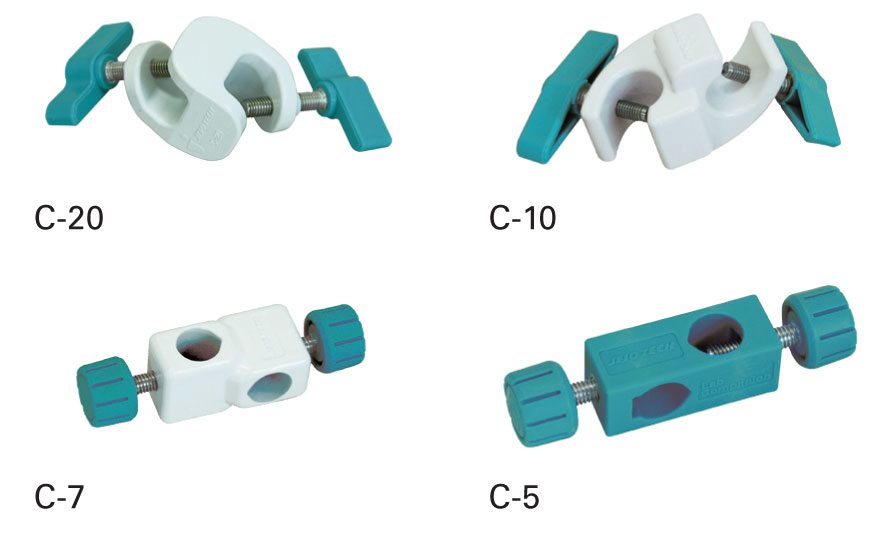 Clamp holders are ideal for use with overhead stirrers and hotplate stirrers.
Adjustable to fit support rods up to 5/8" in. diameter.
Lightweight, also selectable aluminum or polypropylene clamp holders.
One-molded knob with fixing screw for strong support
Nonskid contact surface tightens stand rod stably.
C-20, C-10 for overhead stirrers and C-10, C-7, C-5 for hotplate stirrers.
Clamp Holders
Model
C-20
C-10
C-7
C-5

Max. dia. (Ø, mm)

27

17

12

12

Opening dia. (Ø, mm)

20

15

-

-

Material (body / knob / bolt)

Aluminum / Polypropylene / Stainless steel

Polypropylene

Cat. No.
AAA37511
AAA37512
AAA37513
AAA37514