Fume Hoods
HOME
> PRODUCTS
> Fume Hoods
Fume Hoods

Easy-to-use compact fume hood
Cost-effective, fully portable alternative to metal hoods.
Model Name : PMH-720
Structural Functional Features
Lightweight, easy-to-move compact tabletop hood.
Connected to the exhaust system of existing facilities or connected to adedicated harmful gas eliminator.
Easy to move and install if connected with exhaust system.(EM-33 or EFS-33)
Sash door has 5 levels of height adjustment, transparent and made ofsolid polycarbonate material.
Integral mold product that does not leak.
Use Convenience Features
The front side is made by wide transparent window. (PC)
The dedicated harmful gas eliminator (EM-33) or portable harmful gaseliminator (EFS-33) utilize Lab Companion's proven dedicated filterfor safe removal of generated fumes,so there is no need for a separate exhaust system. (option)
Polyethylene material ensures excellent chemical resistanceand safe handling of strong acids and corrosive samples.
Model
PMH-720

Material

Body

Polyethylene

Window

Polycarbonate

Observation window

X

Dimension

Exterior

(WxDxH,mm/inch)

720 x 472 x 535
/ 28.3 x 18.6 x 21.1

Front opening
(W x D, mm / inch)

560x 320

/22.0 x 12.6

Ducthole (O.D.,mm/inch)

150 / 6

Netweight (kg/ lbs)

9.7 / 21.4

Cat. No.
AAAB5011
※Above specifications can be changed withoutprior notice.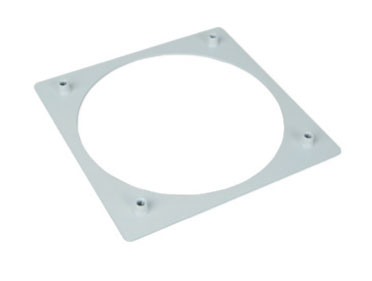 In case of using bench top fume hood with extraction arm hood (MAH or AH), at least one bracket is required to order.
Cat. No.
Description
Dimension

(WxDxH, mm / inch)

AAAB6411
Bracket for bench top fume hood
178x178x2 / 7x7x0.1
Extraction module
Cat. No.
Description
AAAF1536
EM-33, Extraction module
(pre filter built in) (230V, 60Hz)
(348x498x343mm / 13.7x19.6x13.5 inch)
AAAF15363
EM-33, Plinth-PMH