Plastic ware & Others
HOME
> PRODUCTS
> Plastic ware & Others
Plastic ware & Others

Carboys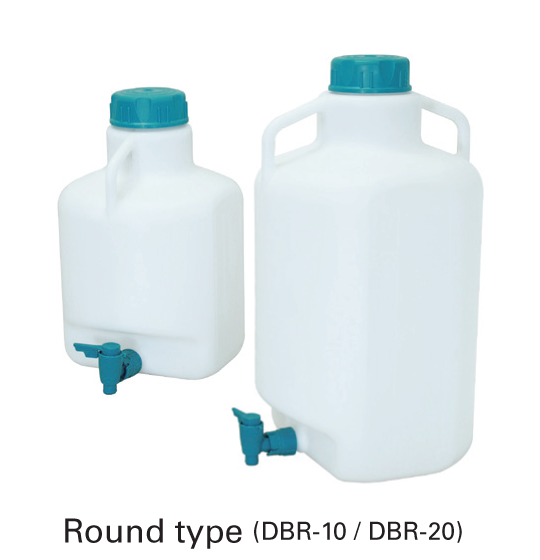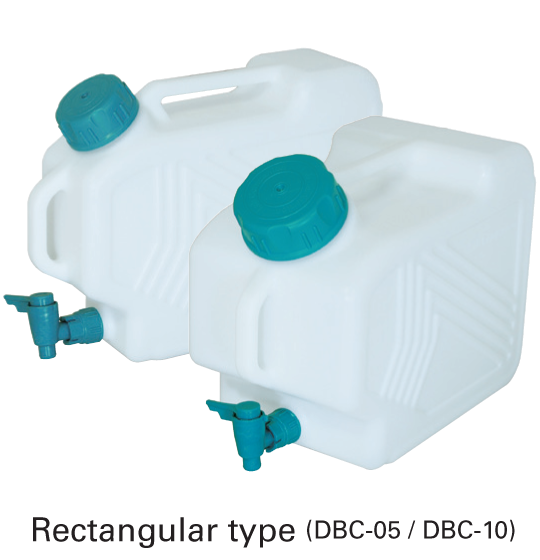 Great for storing and dispensing solutions.
Sturdy carboys have a spigot which is molded in to the body for convenience and strength.
Space-saving design for storing liquid solvent.
HDPE container features durable and excellent chemical resistance.
Spigot provides easy dispensing and leak resistance.
The amount of liquid solvent is easily adjustable by spigot tap's angle.
Molded in shoulder handles provide great convenience and strength.
Gradations for easy checking.
- DBR models : gradations on the side and front of the body are great for checking the volume of media at any side of view.
- DBC models : gradations on the front and bottom for convenience of storing media even when you stand the carboy up.
Model
DBR-10
DBR-20
DBC-05
DBC-10

Description

Round type

Rectangular type

Material (body / cap / spigot)

HDPE (High-density polyethylene)

Volume (L / gal)

10 / 2.64

20 / 5.28

5 / 1.32

10 / 2.64

Tubing inner dia. (mm / inch)

15.9 / 5/8 (when used with provided spigot adapter : 6.35 to 7.94 / 1/4to 5/16)

Filling inlet inner dia. (mm / inch)

73 / 2.9

74 / 2.9

49 / 1.9

Ø 72 / 2.8

Dimension (WXDXH, mm / inch)

225 x 277 x 399

/ 8.9 x 10.9 x 15.7

260 x 317 x 539

/ 10.2 x 12.5 x 21.2

114 x 387 x 305

/ 4.5 x 15.2 x 12

204 x 387 x 317

/ 8 x 15.2 x 12.5

Net weight (kg / Ibs)

1.5 / 3.3

2.1 / 4.6

1.4 / 3.1

1.8 / 4

Cat. No.
AAAJ3021
AAAJ3031
AAAJ3111
AAAJ3121